Hi everyone
I am currently in my honours year at UCT, studying towards a Bachelor of Business Science in Information Systems. One of the requirements for my degree is to complete a research paper. My topic focuses on the factors that affect Bitcoin adoption and Bitcoin's perceived barriers to entry in South Africa. In particular, it looks at members of forums and virtual investment communities.
Please could you help out by answering the questionnaire below. Everyone is invited to participate (no matter your knowledge of Bitcoin and cryptocurrencies). The more the better! 
The paper incorporates two research models: Theory of Planned Behaviour and the Technology Acceptance model. If a question doesn't seem relevant, please select "Neither agree nor disagree". 
Up for grabs, for all who complete the survey, is a Raspberry Pi Starter Kit. The last question asks for your email, don't miss it! The kit includes:
A Raspberry Pi 3 Model B


An 8GB NOOBS SD card


An official case


An official 2.5A multi-region power supply


An official 1m HDMI cable


An optical mouse and a keyboard with high-quality scissor-switch action


A copy of Adventures in Raspberry Pi Foundation Edition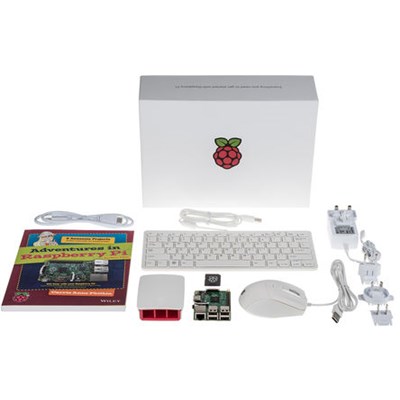 Note

: If you have already answered on another forum, please don't complete it again.
Participation would be much appreciated! 
Survey: Bitcoin Adoption in South Africa. Win a Raspberry Pi starter kit!
Thanks!
Aiden